"Flameless" Plasma Arc Technology
The Game-Changing Electric Lighter Taking Homes by Storm
Electric Wand Lighter is the new #1 at-home lighter - a rechargeable and reliable replacement for traditional gas or butane lighters. With its long neck and unwavering electric plasma "flame"
The Perfect Solution for Household Lighting Needs
After using Electric Wand Lighter, you'll wonder why anyone would ever fumble with matches or use cheap and unreliable butane lighters
Ditch the Matches and Zippos
You Need an Electric Wand Lighter!
Electric Wand Lighter can help you safely and quickly light candles, stoves, grills, or ignite anything that is in a hard to reach place.
Futuristic Design
Waterproof
Windproof
Single Arc Plasma "Flame"
Fully Rechargeable
Built for Hard-to-Reach Places
Safe "Slide & Click" Ignition
USB Charger Cable Included
Technical Specifications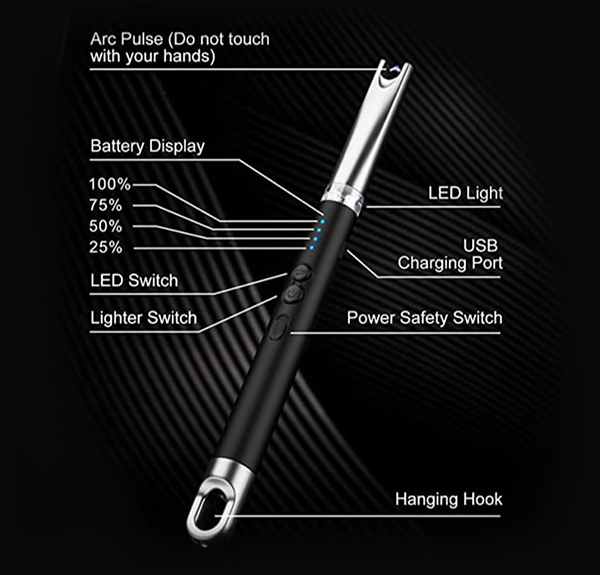 We've Got All The Answers
The Ultimate Electronic Survival Lighter for Outdoor and Daily Use
We offer a 30 day money-back guarantee. If you are unsatisfied for any reason within 30 days, simply contact our customer care center for a full refund of your initial order.
Our team of professionals are proudly located in the US.
Your Electric Wand Lighter will arrive within 4-7 days.